Welcome to First Baptist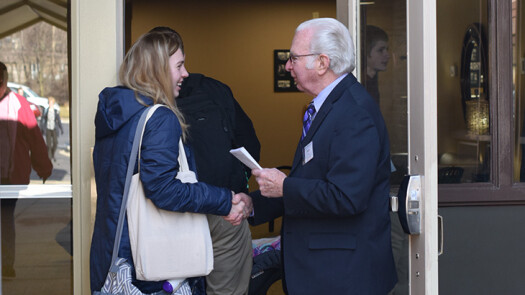 The purpose of our church is simple . . . it's to glorify God. This means we want God to be exalted and lifted up in everything that we do. There are four areas that we focus on in seeking to accomplish this purpose: Worshiping, Growing, Proclaiming, and Serving.
Sunday Service Times
9:30 am - Coffee available in the Commons
10:00 am – Morning Worship Service & Children's Church
11:15 am - Children's Sunday School & Adult Bible Fellowships
5:30 pm – Adult Bible Study, Student Small Groups, Awana (September - April)
Wednesday Service Times
7:00 pm – Adult Praise & Prayer Meeting
7:00 pm – Rooted Student Ministries
7:00 pm – Children's & Preschool programs (Ages 2 - Grade 6)
Childcare is available for all services.
What to Expect
We are a group of people comprised of young and old with a mixture of many backgrounds. We typically meet together twice on Sunday, once in the morning and once in the evening.
Still Have questions?
Feel free to contact us anytime.