Adult Ministries
Ladies

Bible Studies
Ladies' Bible Studies are offered on Tuesdays and Thursdays beginning in the Fall and continuing through the Spring.
Women of Worth
Women of Worth strives to encourage women to GROW in their faith in Christ, CONNECT women by offering opportunities to nurture relationships and accountability and to SERVE others for Christ locally and globally. A variety of activities are planned throughout the year to accomplish these goals. Activities would include craft and game nights, inspirational movies, special speakers, food events, community service, seasonal banquets, and various other events.
Women Encouraging Women
Ladies of all ages meet on a monthly basis with the goal of encouraging each other in their walk with the Lord through scripture, prayer, and service to others. They are reminded that they are "never alone" and "there is always hope" when struggling, hurting, or going through difficult situations.
Ladies' Lunch Bunch
This is a time for ladies to gather at a local restaurant on the first Monday of the month to have lunch and share some quality time in fellowship with one another. The purpose is to provide an atmosphere free from distractions and business that often prevents deep discussions and relationship building.
Men

Bible Studies
Men's Bible Studies are offered on Tuesday mornings throughout the year.
Men's Breakfast
Several times a year, the men meet together on a Saturday morning for a hearty breakfast and a time of fellowship with various speakers. Ages 5 through adult are welcome.
Breakfast with Brothers
Small groups of men, 6 or less, meet on the 2nd Saturday of the month at a local restaurant for a book study.
Adult Bible Fellowships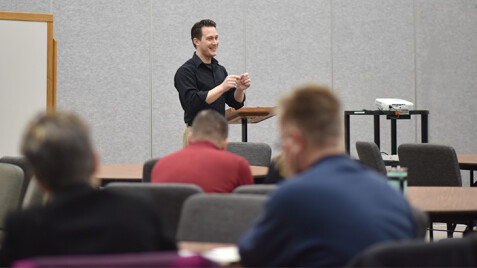 ABFs are cross-generational Bible study groups with a relaxed, discussion-fostering environment. We have 6 adult classes that take place on Sundays at 11:15 am.
Young Adults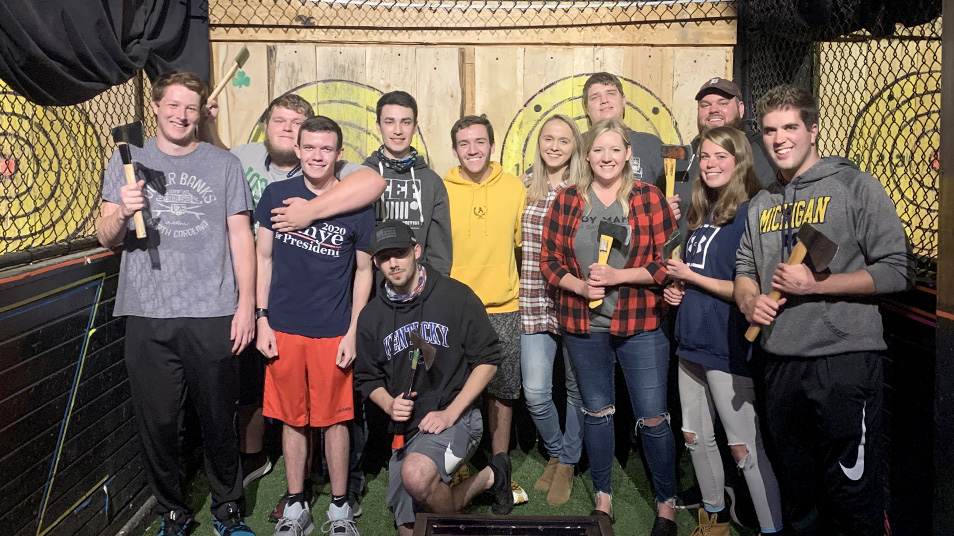 College & young singles meet on Wednesdays at 7 pm. Our gathering is typically centered around a discussion of a Christian book that we are reading, as well as Scripture that speaks to the various themes of the book.
We also have regularly scheduled activities where we get together to foster relationships and have genuine fellowship.